Beginner Level Photography Course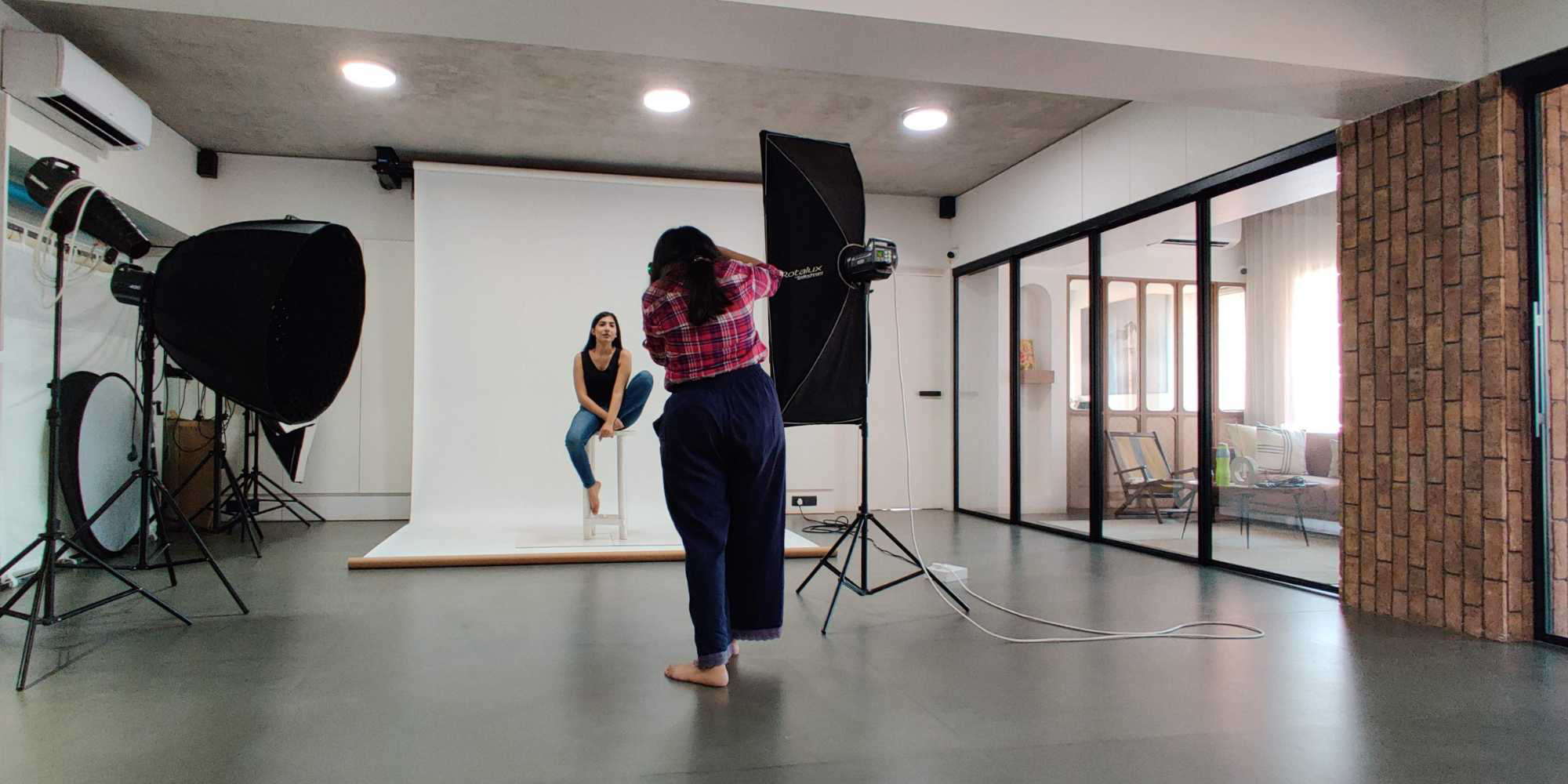 Description
Course Structure
Entery Requirements
Apply
Let's know our Beginner Level Photography Course better
Our beginner level photography course is divided into 4 modules. Module 1 covers up the fundamentals of photography. This module will cover up everything from DSLR menus to photography rules. After completing this module you will be shooting confidently in manual mode. Module 2 covers up the lighting basics. From outdoor lighting to indoor lighting techniques, using flashes and reflectors. Everything you should know about photography lighting techniques is included in this module. The lighting module will give you a good brief about the basics of indoor outdoor lighting. Module 3 Photo shoot with our models. This is the most interesting module for our students, because they get to shoot with our professional models. They can practice the techniques they have learnt during the entire course and take some amazing professional looking images without models.
Module 4 is post processing. Yes, we cover Photo editing also, as now a day digital editing is a must thing. To get those edgy looks and for giving professional touch-up what you need to learn has been included in this module. Understand have a hand on experience for using Photoshop.
Limited students per group to keep it personalized
100% practical approach towards learning
Simple techniques for better and easy learning
English, hindi, gujarati language options
Best in the class mentor for your training
A perfect photography course for beginners
Shoot with our professional models during course
Experience the power of photoshop for editing
Beginner level photography course structure
Module 1 PHOTOGRAPHY FUNDAMENTALS. Types of Digital Camera Modes of Camera Camera Components and concepts Digital Image Sensor Resolution and Understanding of Raw, JPG Lens and Filters Focusing techniques Aperture Shutter Speed ISO Exposure Metering White Balance Histograms Elements of Composition
Module 2 BASIC LIGHTING TECHNIQUES Understanding The Light Brief about the light quality How to work with built-in flash of your camera Using external flashes Type of the flashgun How to use the external flash off camera Understanding the light modifiers Studio Lighting Basics Using reflectors outdoor Outdoor lighting setups
Module 3 PHOTOSHOOTS WITH MODELS 4 hours indoor shoot for practice 4 hours indoor shoot under the guidance of mr Varun Patel 4 hours outdoor shoot for practice 4 hours outdoor shoot under the guidance of mr Varun Patel
Module 4 PHOTO EDITING. Understanding the software interface Learning how to process your RAW files for best output Tools for editing Healing for skin corrections Power of the content aware fill Cloning for composition correction Understanding layers Understanding masking Using plug-ins for skin smoothing
Requirements to join our beginner level photography course
As it is our entry level photography course, we do not have any specific requirements. All we need from the student is, that they should bring their own DSLR system during the course. We will also request out students to buy one flash system (as per our suggestion). Buying the flash system is not compulsory, but we really suggest you do because it will help you during the practice sessions.
How Do I register my self for the course?
Registration for all our photography courses has to be made in advance. But before registration, we want to clear all your doubts, if you have any, regarding our course. So give us a call on +91 9898 550 223 for discussion. If you do not have any queries, you can directly ask our executive on that number, for the process for registration.
---